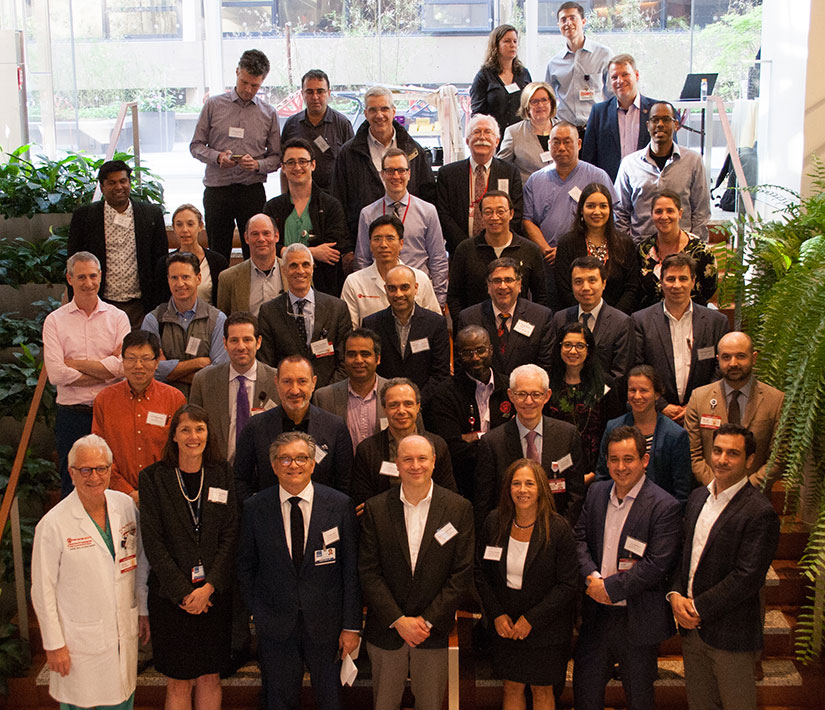 Collaboration is the key to innovation, and Weill Cornell Medicine neurosurgeons have forged strong collaborative ties with Cornell University's Biomedical Engineering Department in Ithaca. The partnership has yielded the following:
Roger Härtl and Larry Bonassar were awarded a $100,000 NFL Charities research grant for their collaboration on tissue engineering for spinal disc degeneration.
Theodore Schwartz and Chris Schaffer were awarded:

an NIH R21 and two grants to fund "Femtosecond Laser Ablation to Understand and Control Cortical Epilepsy".
a $134,000, two-year grant from the American Society for Laser Medicine and Surgery. 
a $50,000, one-year seed grant from Johnson & Johnson. 

Mingrui Zhao, Theodore Schwartz, Chris Schaffer, and Nozomi Nishimura were awarded a $50,000 Cornell intercampus seed grant to map excitatory and inhibitory neural activity in focal neocortical seizures.
Minah Suh and Peter Doerschuk were a

warded a $250,000, five-year grant from the Sandia National Laboratory for "Epilepsy: Physiological Models and Inference Based on Optical Imaging".

Minah Suh, Theodore Schwartz, and

 Peter Doerschuk

 launched a p

roject to improve surgical planning for the treatment of cortical epilepsy and contribute to the fundamental understanding of the mechanisms underlying the spread of the seizure.

Michael Kaplitt, Moonsoo Jin, and Taehyun Park 

were awarded a $75,000, two-year Neurologix grant for "Developing Adeno-Associated Virus with Modified Capsid."

Susan Pannullo, Michael Schuler, and David Putnam were a

warded a $10,000, one-year grant from the Weill Cornell Medicine New York Brain Tumor Project for "New Drug Delivery and the Use of Novel Polymeric Structures for the Treatment of Malignant Gliomas".

Y. Pierre Gobin and William Olbricht 

Project launched a project to develop microfabricated catheters for testing neuroprotectants during 

strokes

.