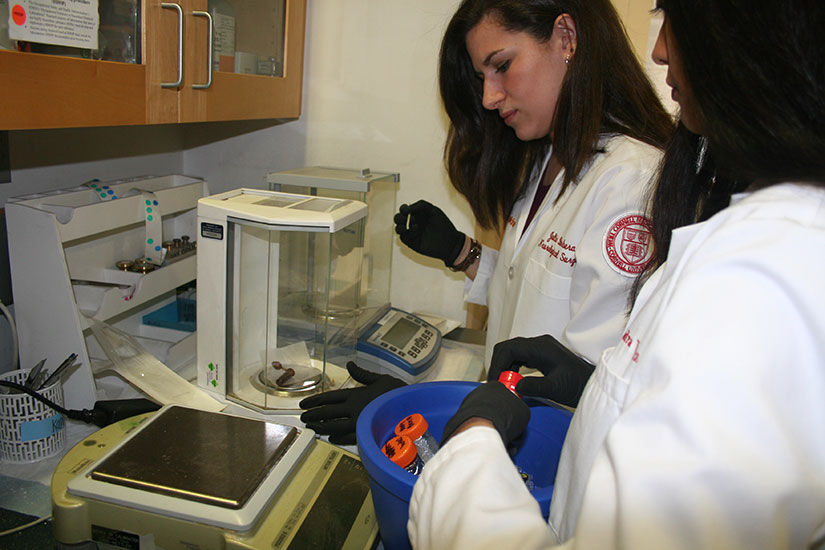 The neurosurgeons, researchers, and physician/scientists of Weill Cornell Medicine are committed to collaboration. Research teams perform bench and translational research, including the infusion of drugs and growth factors with great promise for neurological diseases and the evaluation of every pediatric brain tumor for DNA fingerprints to help guide treatment. We explore new biological stem cell technology for the treatment of neurological disorders including stroke and brain tumors as well as gene therapy for Parkinson's disease and other movement disorders.
Our neurosurgical research laboratories include the:
Molecular Neurosurgery Research Lab, directed by Dr. Michael Kaplitt, which facilitates a better understanding of why brain cells die as a result of neurodegenerative disorders such as Parkinson's disease.
Pediatric Neuro-oncology Research Labs, directed by Drs. Mark Souweidane and Jeffrey Greenfield, which facilitate innovative delivery of therapeutic agents, genomic sequencing and neovascularization studies.
Biological Spine Tissue Research Lab, directed by Dr. Roger Härtl, through which innovative solutions for degenerative diseases of the spine are developed, including the use of biological engineering to replace degenerated tissue.  
Epilepsy Research Lab, directed by Dr. Theodore Schwartz, in which studies are conducted concerning the process by which seizures start and spread through the brain, neurovascular coupling mechanisms during epilepsy and therapeutic approaches to treat, cure or prevent epilepsy.  
Basic Neurosurgery Research Labs, directed by Drs. Babacar Cisse and Nadia Dahmane, in which the mechanism controlling brain development and its deregulation in brain tumors, as well as interactions between the immune system and brain tumors, are studied.
The Surgical Innovations Laboratory
In addition to our laboratory research, surgeons and residents from around the world develop and improve their surgical approaches to the skull base in the WCM Surgical Innovations Laboratory for Skull Base Microneurosurgery, an educational laboratory that facilitates advanced hands-on and virtual training. Surgical Innovations Laboratory